With our employees, distributors, business partners, suppliers, and customers around the world, we are a big family!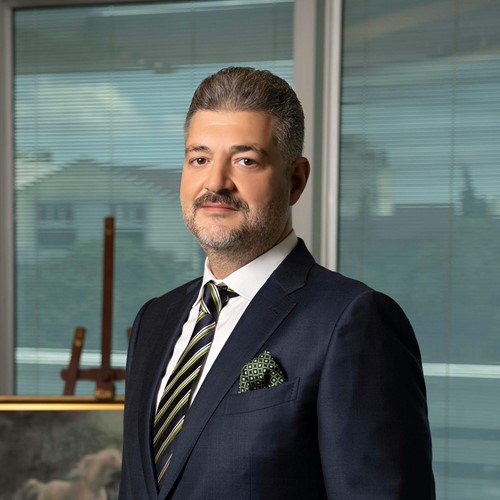 The foundations of Hayat Holding, which today contributes to the economy and employment in many parts of the world with its production facilities using the latest technologies, and provides a healthier and more comfortable life to millions of people in more than 100 countries with its powerful brands, were laid by Avni and Fahri Kiğılı brothers with the small business they launched in Istanbul in 1937. Although it was only a dream to make an industrial investment in the economic and commercial conditions of the time, the foundations of integrity, hard work, and determination to succeed, which constitute the most fundamental values of Hayat, were also laid in those years.
As a community built on these solid foundations, we believe that everything we do also has a moral aspect, and we build bridges between people from different cultures and regions of the world and a healthier, safer and better life.
Our belief that everyone in the world has the right to access the highest quality, human and nature-friendly products also forms the basis of our global understanding.
We have been trying to offer our products at each spot where people can easily access, by conducting our business with a focus on the highest quality and innovation, since the day we were founded.
Today, we are a global player with 41 companies and more than 17 thousand employees operating in many sectors, from fast moving consumer goods and real estate investment to forest products and port management. We bring our 46 brands, which we produce with advanced technologies in our 36 production facilities spread over 12 countries, to millions of consumers around the world.
We bring Hayat to millions of homes around the world with our 15 powerful brands in baby care, women's personal care, home care, tissue paper, and personal health categories. Regarding forest products, we rank 1st in Turkey, 4th in Europe and 6th in the world. Today, in every corner of the world, warm houses are built with the products we produce, and furniture made with our products is used.
For years, we have based our vision on the motto of "Providing benefit for generations", and we carry out our business activities within the framework of this understanding. Each step we take is in line with the principle of benefiting humanity. In order to carry this benefit from generation to generation, we follow long-term, permanent, and sustainable goals.
In all our activities, we act in line with our core values of entrepreneurship, determination and courage, belongingness, open-mindedness, fairness and integrity, and respect for people and nature.
As we expand our production worldwide with bold steps in brand new geographies with our entrepreneurial spirit, we always proceed with determination and courage on the path we have drawn. We know that a long-term, permanent, and sustainable success requires determination and patience.
With our employees, distributors, business partners, suppliers, and customers around the world, we are a big family. We create value with mutual respect and sense of responsibility, and we move forward together thanks to the strength of our roots. Within a stakeholder-based ecosystem, we are nourished by innovations, and we draw the power that carries us forward from cognitive diversity, participation, and new ideas.
We know that forming a big family with all our stakeholders is possible only by being fair, transparent, and consistent. We respect people and nature; because we believe that a better world can only be built by respecting human rights, diversity and variety, and the environment. We base our sustainability approach on the "We Have a Positive Attitude toward Life" motto. With our products, we support a more hygienic, healthy, and quality life in all stages, from infancy to old age.
By placing the "human" factor at the foundation of our globalization journey, we bring HAYAT to all countries we go to.
Best regards,
M. Avni Kiğılı